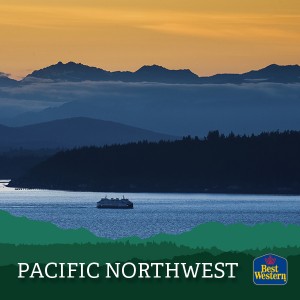 When you visit Bainbridge Island, it is time to rethink your idea of typical island culture. Bainbridge combines the laidback personality of the tropics with the eccentric personality of Seattle. Spring and summer are the perfect time to visit this quaint and beautiful island as well.
Covered in the vivid green flora you expect in the Pacific Northwest, the island's neighborhoods have charming history and classic American architecture. The island's many trails and scenic areas are even more densely wooded than the coastal regions of Washington. In fact, at one point in the 1800's, the area boasted the world's largest sawmill.
In the years since, Washington has been very diligent in the preservation of the island's natural beauty. Bainbridge has been transformed from a logging hub to a trendsetter is sustainability.  Since the 1980's, the island's restaurants have ceased the use of Styrofoam containers and the "plastic bag ban" limits the use of plastic bags by local businesses.
Even during all of Bainbridge Island's forward thinking and trendsetting, it has maintained a humble simplicity that is consistent from every corner of the small island. Quiet walks at the bay and intimate brunches in local bakeries are the norm for visitors and locals. The rest of the day is typically filled with kayaking in the ocean, fishing, hiking, and touring the charming downtown area.
Located in the heart of downtown, the Best Western Plus Bainbridge Island offers spacious rooms, free Wi-Fi/breakfast and all of the other amenities that Best Western hotels are known for. To learn more about Bainbridge Island, visit bestwesternwashington.com.