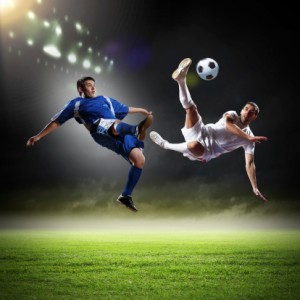 The soccer scene has been growing in the northwest for decades. Perhaps this is due to the abundance of grassy fields in the region or maybe because rainy games make for really exciting slide tackles. The most likely explanation for the relative popularity of the sport is the inexplicable lack of professional sports teams in Oregon and Washington. Despite the region's reputation for producing VERY spirited fan bases, the two states share 1 NFL team, 1 MLB team, 1 NBA team and zero NHL teams. The recent advent of major league soccer has given life to perhaps the most enthusiastic fan culture in US soccer.
The Portland Timbers, established just 5 seasons ago, plays in Providence Park stadium. The stadium has sold out every home game in its 5 year lifespan. Which has created a culture of familiarity and all out noise. The Timbers Army has even created a European-style cheering section complete with drums, flag, scarves, smoke bombs and chanting. What it comes down to is that even if you don't like soccer, you'll find ample entertainment just observing the shenanigans and excitement found in the Portland loyal.
The Seattle Sounders have a slightly longer history, the team having been formed in 2007. They play at CenturyLink Field, the same stadium in which the current Super Bowl Champion Seattle Seahawks play. This stadium is famous for being the loudest venue in sports, with decibel readings exceeding that of jet engines. The Sounders are led by US Soccer superstar of Olympic fame, Clint Dempsey. The Sounders hole multiple records for attendance, due in part to the beautiful venue and exciting style of play.
Soccer fans are always welcome in the Great Northwest. Best Western boasts over 100 locations in Oregon and Washington. Visit bestwestern.com to find hotels that will treat you like an MVP as you follow your favorite team.